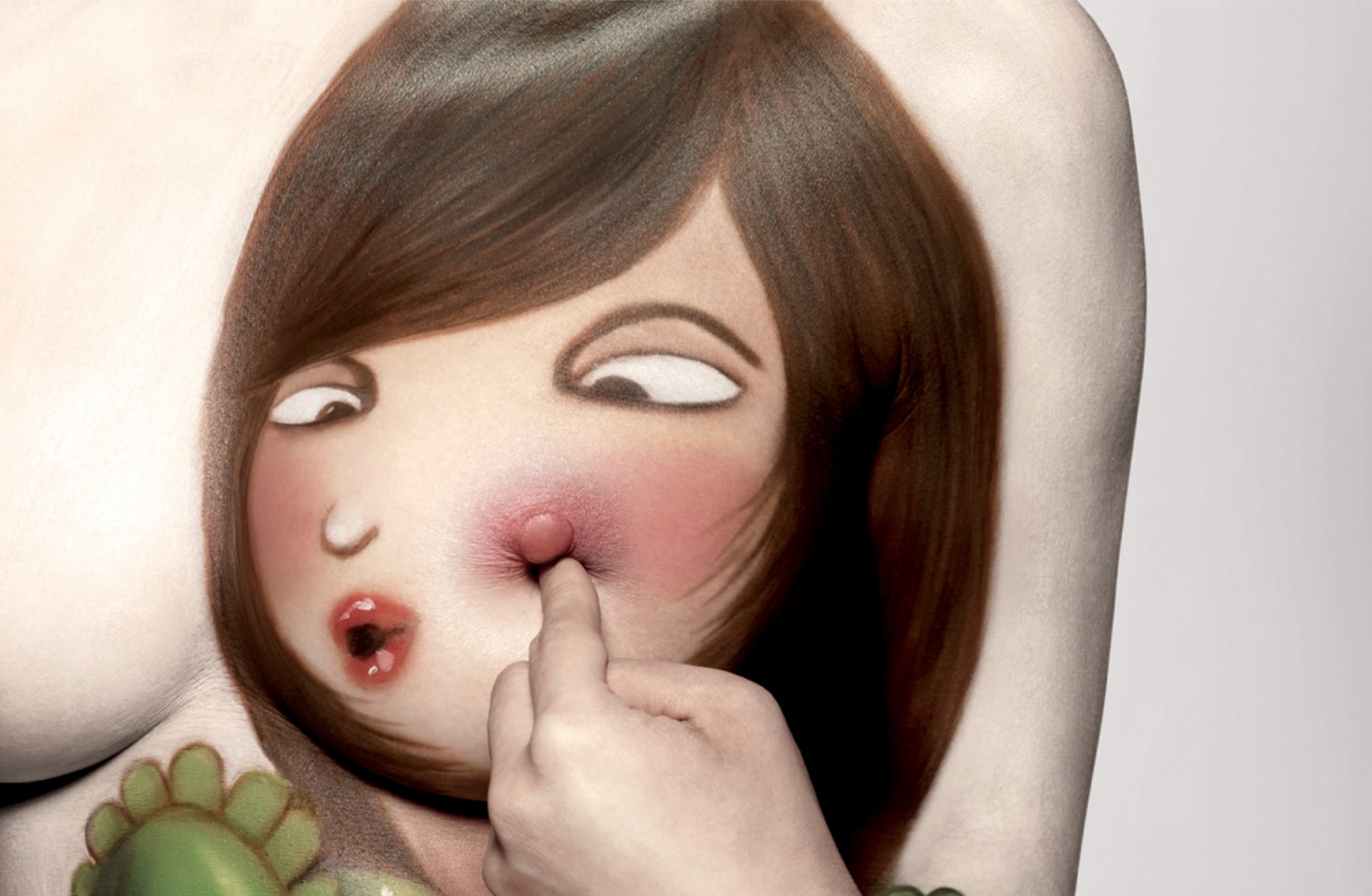 Sei ossessionata dai giusti motivi? La campagna di prevenzione della Breast Cancer Foundation
Molto bella la realizzazione della campagna di sensibilizzazione della Breast Cancer Foundation (BCF), per invitare le donne a non trascurare l'importanza dei controlli periodici al seno.
Invece di utilizzare interventi virali, a forte effetto, come per la precedente campagna newzelandese del 2009 "The longer you wait, the bigger the problem becomes", quest'anno la fondazione ha deciso di puntare su immagini più morbide e "ludiche", per veicolare un messaggio meno aggressivo.
"Are you obsessed with the right things?"
Sei ossessionata dai giusti motivi?
Questa è la headline della campagna, con tre donne che si disperano per capelli indomabili, acne e forme oversize. Ma il trattamento delle illustrazioni rivela l'oggetto della campagna, in maniera del tutto originale: il seno femminile.
Andy Yang Soo Kit, l'illustratore della OIC Organisation of Illustrators Council – Singapore Illustrators and Illustration, racconta in un post su oicsingapore.com delle difficoltà incontrate nel dipingere i corpi delle modelle e dell'esperienza entusiasmante di lavorare in un team di lavoro compatto e creativo.
La sfida maggiore è stata di dipingere sulla superficie sagomata del copro, con la vernice che non asciugava al contatto con la pelle.
Dopo l'approvazione da parte del team creativo, dei primi bozzetti su carta: l'artista ha impiegato mezza giornata per la decorazione del corpo di ogni singola modella, con tutti i ritocchi del caso e con gli scatti fotografici
Bella sia la realizzazione che il messaggio.
Un ottimo lavoro, direi.
Scaricate le alte risoluzioni, facendo click con il tasto destro del mouse sulle illustrazioni e godervi i dettagli del body painting.
Credits
Agency: DDB Worldwide, Singapore
Executive Creative Director: Joji Jacob
Creative Director: Thomas Yang
Copywriter: Khairul Mondzi
Art Director: Andrea Kuo
Photographer: Allan Ng (Republic Studios)
Digital Imaging: Agnes Teo
Illustrator: Andy Yang Soo Kit
Account Director: Rowena Bhagchandani
Account Executive: Ng Ling Kai
OIC Organisation of Illustrators Council – www.oicsingapore.com
Andy Yang Soo Kit – target="_blank">www.andyyang.com
Breast Cancer Foundation (BCF) – www.bcf.org.sg